It's that time of year again where it's dark outside and the clocks have gone back. In-keeping with the spooky week we've had so far I've put together some of the best Horror films to watch this Halloween!
So; getting in the Spirit of things… get it? I've put together some Halloween favourites that you definitely can't watch until the kids have gone to bed, unless you can afford therapy in later life… I can't. My daughter will be tucked away nicely.
1. The Loved Ones
An absolute nutter and her dad take a guy to prom…
2. The Woman in Black
I've seen the show more than twice – but get yourself this on the telly and turn off the lights and turn it up loud. A fine cinema experience if you can find it…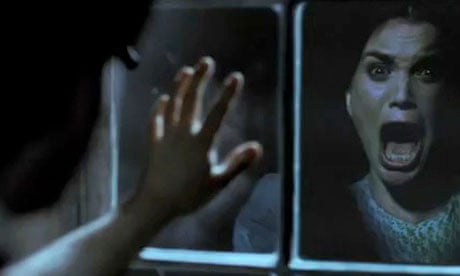 3. House of 1000 Corpses
Hey, it's Dwight from the Office (US)… oh… dear God no… make it stop! Also; if you ever get chance to go see Rob Zombie live then go see him, he's incredible!
4. Stephen Kings IT
Absolutely terrified of this as a child. It's not as scary when you're mid-20's.. honest…. seriously though… please don't put it on…
5. American Horror Story Series 1
Sexy, Twisted, fantastic… but not at all for kids!